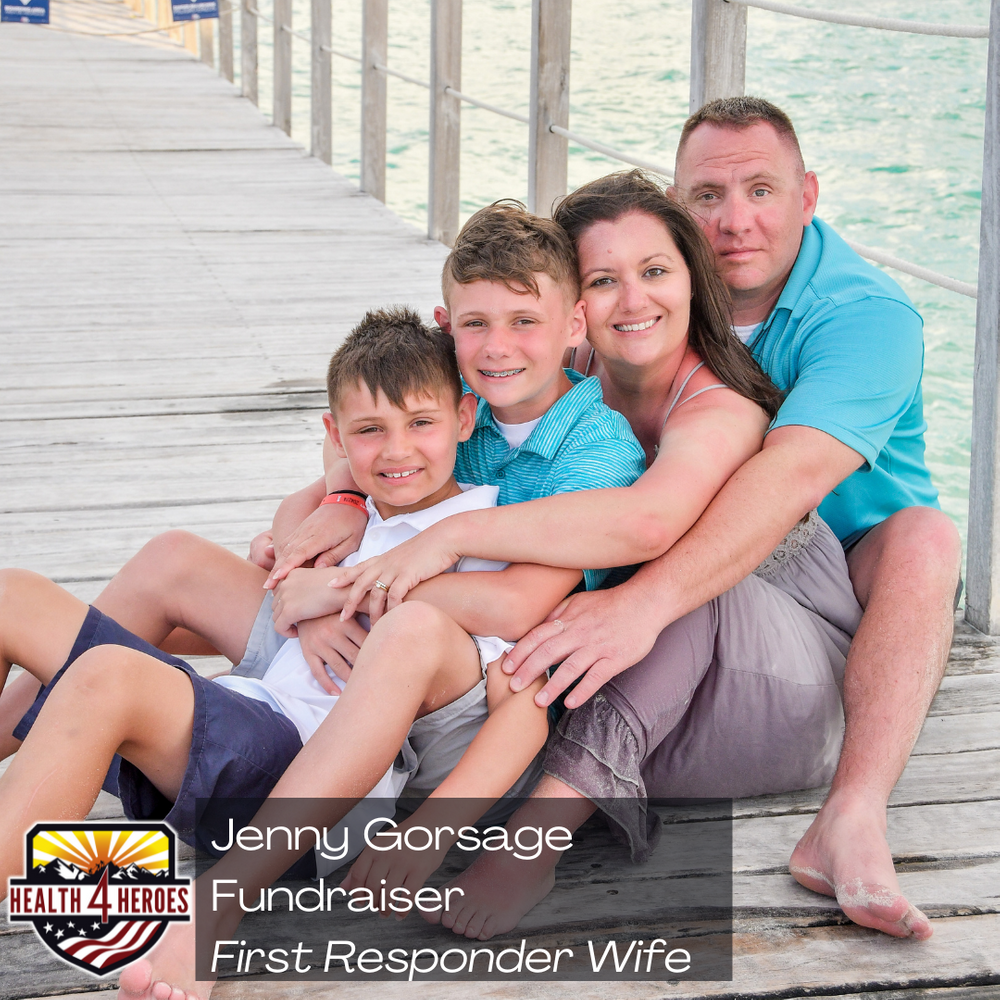 Jenny Gorsage
Fundraiser
Birthplace: Loveland, CO
First Responder Wife
My husband and I have been married for 15 years and together for 25, we are high school sweethearts. We have 2 amazing boys, Caden 13 and Camren 10. They are passionate about football so that means we are a super busy household. We love to travel and enjoy showing our kids all the amazing places. They go everywhere with us.
I am a retail manager and have been there for almost 23 years. My husband Chad is a Deputy Sheriff for Adams County and has been there for 17 years.
My husband and I run the Facebook Group "Thank a First Responder" and are currently collaborating with Health4Heroes, I am excited to bring my passion and drive through volunteering with this amazing Non Profit.