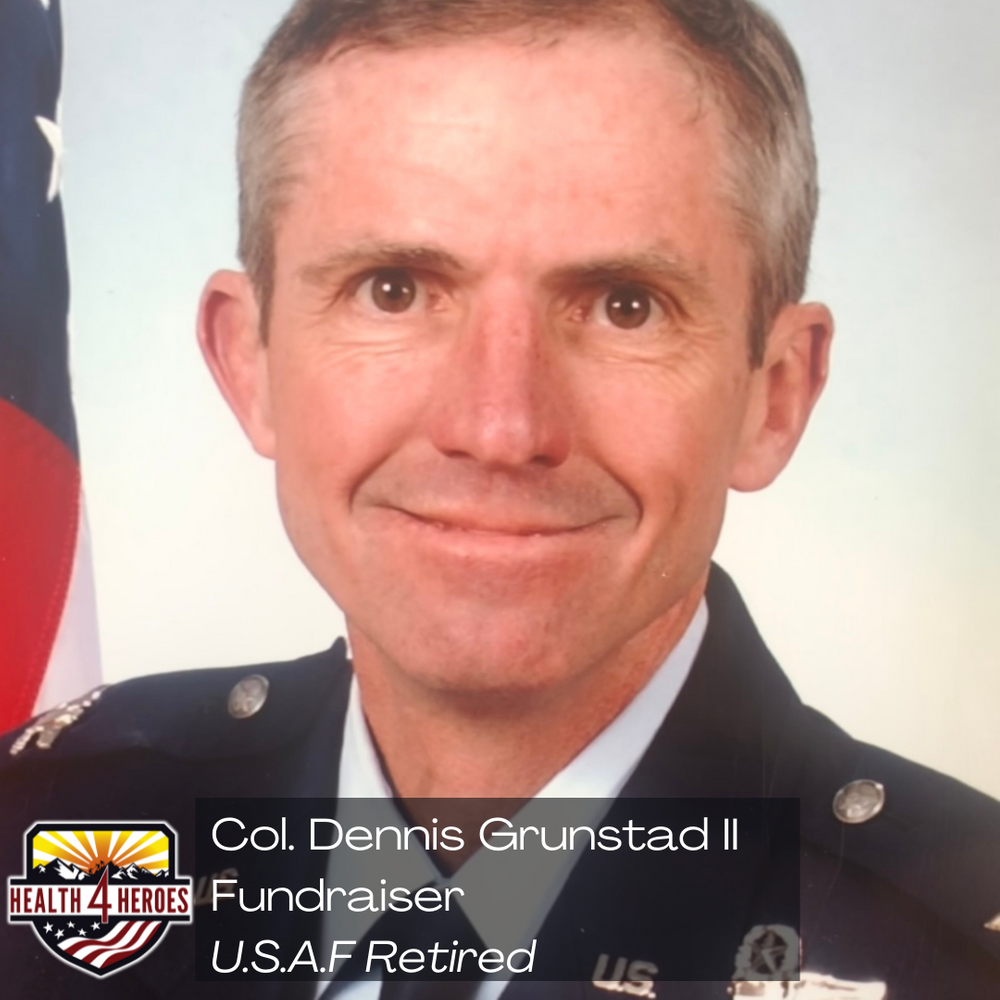 Col. Dennis D. Grunstad II
Fundraiser
Birthplace: Kittery, ME
United States Air Force Veteran
Col. Dennis D. Grunstad is Commander, 153rd Airlift Wing, Cheyenne Airport, Wyoming. The 153rd Airlift Wing supports the State of Wyoming, the Air National Guard and the United States Air Force with peacetime and combat airlift missions throughout the world. The 153rd Airlift Wing is equipped with 12, C130H aircraft and consists of over 1200 personnel across 20 squadrons including Air Mobility Command's first-ever C-130 Active Associate Unit, the 30th Airlift Squadron. The 153rd Airlift Wing also has capabilities for aerial firefighting (Modular Airborne Fire Fighting System), aero-medical evacuation response, command and control missions, and air traffic control.
Col. Grunstad earned his Air Force commission in 1981 with a bachelor's degree in mathematics from the United States Air Force Academy. He has held numerous operational positions within the 153rd Airlift Wing, to include Operations Group Commander, Operations Support Flight Commander, Chief Pilot, Flight Commander, and Evaluator Pilot. He was the Wing's deployed commander at Masirah Island, Oman during initial activation for Operation ENDURING FREEDOM, achieving an amazing 100 percent mission capable rate during a 72 day period. Additional contributions to the Overseas Contingency Operation include U.S. Central Command service as the Combined Forces Air Component Commanders' deputy director of Mobility Forces.
Col. Grunstad began his military career by attending undergraduate pilot training in 1981. He was assigned to the 54th Flying Training Squadron as a T-38 instructor and then evaluator pilot. He was then assigned to the 21st Tactical Airlift Squadron, Clark AB Philippines, flying the C-130E with the Adverse Weather Aerial Delivery System; special qualifications included High Altitude Low Opening (HALO) airdrop, Low Altitude Platform Extraction System (LAPES), Functional Check Flight (FCF) pilot, and Special Operations Low Level (SOLL).
Col. Grunstad joined the Wyoming Air National Guard in 1991 as a line pilot. Col. Grunstad has completed Air War College, Air Command and Staff College, and Squadron Officers School. He possesses a Command Pilot rating with over 4,100 hours in various aircraft and is fully qualified in the unit's C-130H3 combat flying mission and as a MAFFS Aircraft Commander. As a civilian, Col. Grunstad has been employed with American Airlines for more than 30 years as a first officer on the Boeing 787 aircraft.
EDUCATION:
1978 Jump School, Fort Benning, GA
1981 Bachelor's degree in mathematics, U.S. Air Force Academy, Colorado Springs, CO
1982 Graduate, Undergraduate Pilot Training, Reese Air Force Base, TX
1985 C-130 Initial Qualification Training, Little Rock AFB, AK
1986 Squadron Officer School, Maxwell AFB, AL (residence)
1996 Air Command and Staff College, Maxwell AFB, AL
2001 Air War College, Maxwell AFB, AL
FLIGHT INFORMATION:
Rating: Command pilot
Flight hours: More than 4100
Aircraft flown: T-38A, C-130B/E/H3
MAJOR AWARDS AND DECORATIONS:
Bronze Star Medal
Meritorious Service Medal (one device)
Air Medal (one device)
Aerial Achievement Medal (two devices)
Air Force Commendation Medal (one device)
Air Force Achievement Medal (three devices)
Air Force Outstanding Unit Award w/ valor (one device)
Combat Readiness Medal (seven devices)
National Defense Service Medal (one device)
Air Force Expeditionary Medal
Kosovo Campaign Medal
Afghanistan Campaign Medal with Service Star
Iraq Campaign Medal (one device)
Global War on Terrorism Expeditionary Medal
Global War on Terrorism Service Medal
Air Force Overseas Short Tour Ribbon
Air Force Overseas Long Tour Ribbon
Air Force Expeditionary Service Ribbon w/ Gold Border
Air Force Longevity Service (four devices)
Armed Forces Reserve Medal w/ M Device and Bronze Hourglass
Air Force Training Ribbon
Wyoming Service Ribbon (20-year device)
EFFECTIVE DATES OF PROMOTION:
Second Lieutenant May 27, 1981
First Lieutenant May 27, 1983
Captain May 8, 1986
Major May 15, 1994
Lieutenant Col. June 6, 1998
Col. March 21, 2002