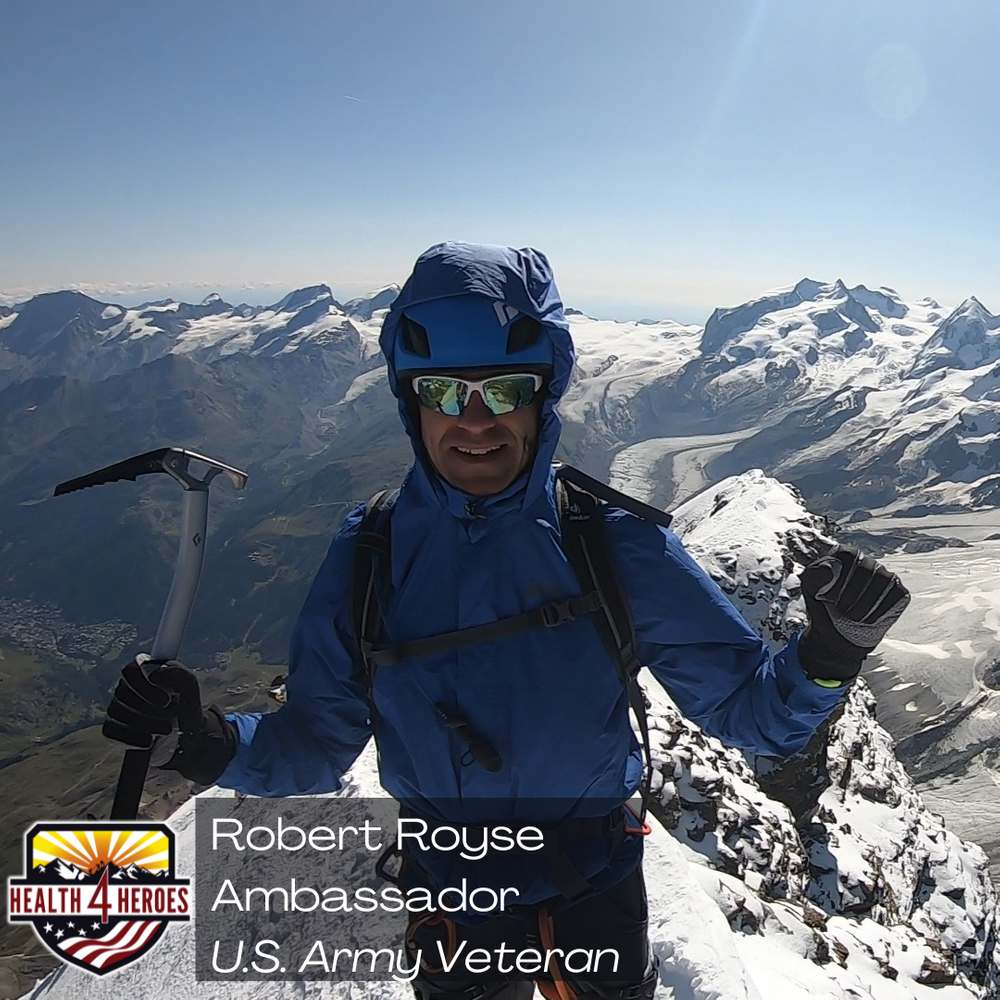 Robert Royse
Ambassador
Birthplace: Colorado Springs, CO
U.S. Army Veteran
As a Colorado native, I joined the Army right after graduating High School in 1991. I was an 11B, trained at Fort Benning for Basic, AIT, and Airborne School. I was assigned to B co, 3 Battalion, 505th Parachute Infantry Regiment of the 82nd Airborne Division in Fort Bragg. I started as an M203 gunner, then quickly moved to the M249 SAW. After a year I was moved to weapons squad as an M60 gunner.
I left active duty in December of 1993 and came back to Colorado. I joined the CO National Guard in the Headquarters company of 5th Battalion, 19th Special Forces Group (I was not SF tabbed). I completed a total of 38 parachute jumps, 22 with the 82nd Airborne and 16 with the 19th Special Forces.
While in the National Guard I attended Colorado State University and graduated Magna Cum Laude in 1998 with a Bachelor's Degree in Exercise Science. I proceeded to Creighton University where I graduated in 2001 with a Doctorate in Physical Therapy. I practiced as a physical therapist in Casper, Wyoming until moving back to Colorado in 2015. Tiring of the health care field I changed careers and became a financial advisor, which I have now been doing since 2015.
I have always been an exercise buff and have completed 32 marathons or longer, including an Ironman Triathlon, 2 100-mile trail runs and 4 50-mile trail runs. I love hiking and mountain climbing to include the Colorado 14er's and the Matterhorn in Switzerland.
I have been married to my wonderful wife since 2001 and we have a boy and a girl. My wife and I love to travel and hope to see as much of the world as we can.