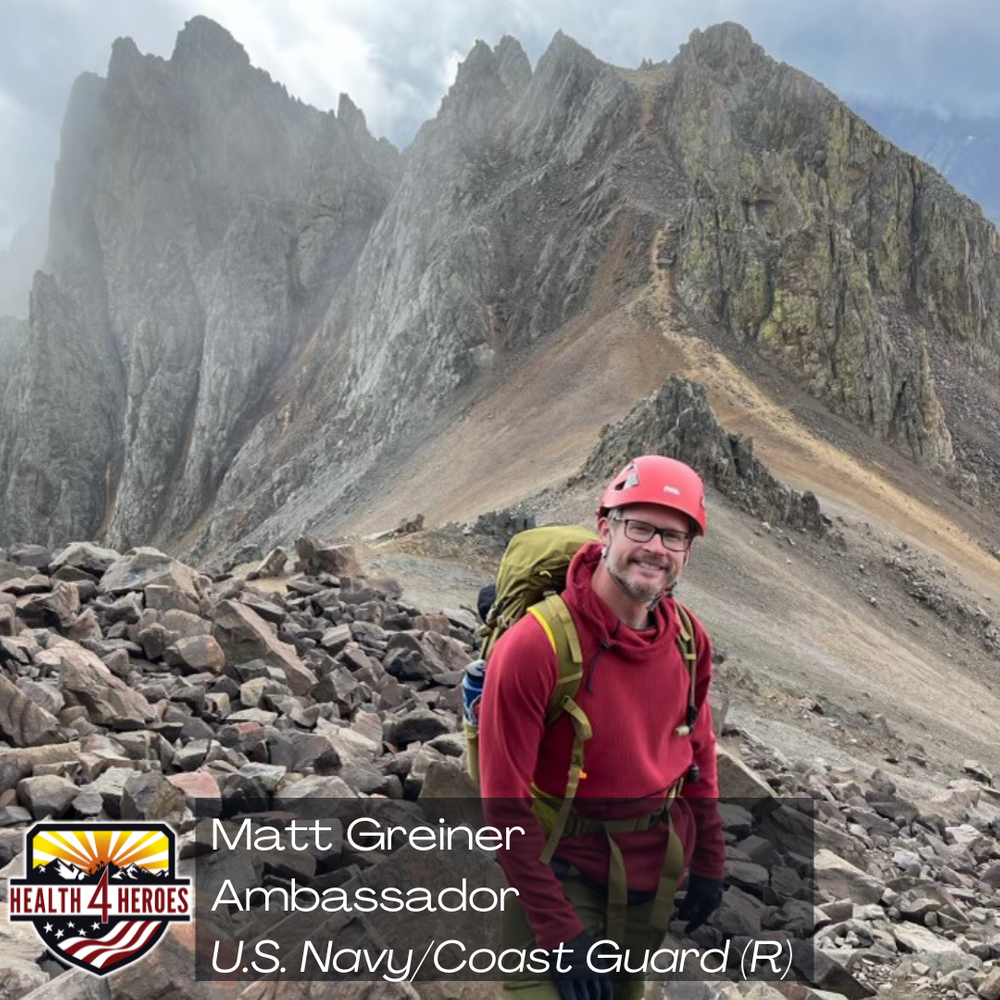 Matt Greiner
Ambassador
Birthplace: Marion, IL
U.S. Navy/Coast Guard (R)
Matt Greiner lives in Parker and served 19 years of active duty between the Navy and Coast Guard before being medically retired in 2015 due to recurring acute idiopathic pancreatitis (the formal way of saying he keeps getting pancreatitis over and over and the doctors have no idea why). While on active duty, Matt was stationed on six different ships for nine years at sea conducting operations, intelligence, communications, and search and rescue, as well as supervisor of the Coast Guard Headquarters Communications Center and Sector North Bend Command Center.
Since his initial bout of pancreatitis in 2014, he has been hospitalized 23 times, spent years addicted to opioids and other prescription medications due to the severe pain, and has also battled intense depression and suicidal thoughts. In 2017, Matt started fighting back for his health. He voluntarily checked himself into rehab to quit opioids and was clean six months later and then embarked on an intense mental and physical journey to be stronger than his circumstances.
Matt moved to Colorado in early 2020 and quit antidepressants after being on them for 11 years and now uses nature, physical challenges, and encouraging others to overcome their circumstances as the new antidepressant. Last year he started 22 Peaks Project and climbed 22 different 14ers (mountains greater than 14,000') to bring awareness to the veteran suicide epidemic as well as signify personal wins by climbing a 14er for each hospitalization.
He's currently enrolled in grad school earning a Masters in Life Coaching, committed to helping others climb the visible and invisible mountains of life.
You can find Matt on Instagram at @22PeaksProject and he organizes hikes and climbs on meetup.com at 22 Peaks Project. Stay tuned for big adventures this summer!