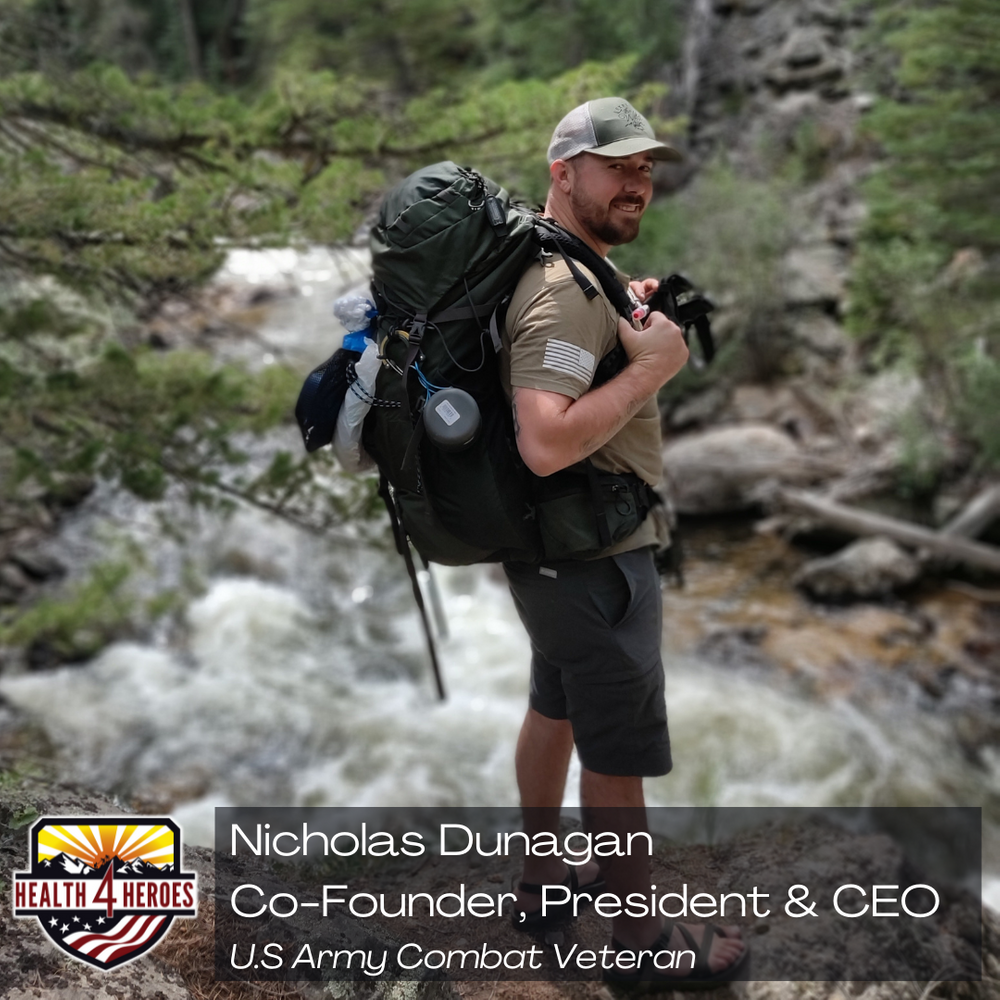 Nicholas Dunagan
Co-Founder, President & CEO
Birthplace: San Diego, CA
U.S Army Combat Veteran
Service & Bio
Military MOS: 88M2P Motor Transportation Operator / Parachutist
A co. 201st BSB, 3rd BDE 1 INF DIV, Fort Knox, KY (09' - 12')
Operation Enduring Freedom 2011

E co. 1-504th PIR, 1st BDE 82nd ABN DIV, Fort Bragg, NC (12' - 14')
Nick was born in San Diego, CA in 1988 and spent his youth like most other Southern California kids; playing sports, hanging at the beach, riding bikes and motorcycles and having rock wars with the neighborhood kids. At age 15, life suddenly changed for Nick and his family with the tragic, and unexpected loss of his mother Janet. Soon after, he dropped out of high school and began working in the construction labor field. In 2009,Nick joined the United States Army in search of a better future. He received his G.E.D through the Army Prepatory School and attended basic training at the school of hard Knox, Fort Knox, KY. He graduated 9-11-09, exactly 8 years after watching the planes hit the towers as a child. Private Dunagan was assigned to the 3rd Brigade, 1st Infantry Division, Big Red One where he spent 12 months in Afghanistan as part of Operation Enduring Freedom. Upon return from deployment, Specialist Dunagan went on to attend jump school in Fort Benning, GA and was then assigned to 1st Brigade 82nd Airborne Div, Fort Bragg, NC where he achieved a career milestone of becoming a Non-Commissioned Officer.
About one year after returning from deployment, Sgt. Dunagan began experiencing mental health and relationship complications related to combat exposure, PTS, and TBI. After finally realizing there was no amount of water or Motrin that would help the situation, Dunagan sought mental health therapy on base. After one brief interaction with the unit psychiatrist, he was prescribed 4 very heavy psychopharmaceutical drugs to "address" these concerns. He never filled those prescriptions and attributes that decision to a defining moment in his life. Unfortunately, even though he took a personal stand for his health by denying the pills, he did nothing positive to take control of the situation and ultimately made for a very rocky transition out of the Army. He left the Army in 2014 and moved across the country to Colorado Springs, CO to start what he did not know would be his long road to recovery from service.
After a couple years of unhealthy behaviors and mismanagement of symptoms, Nick found healing through healthy engagement with veterans organizations, adopting a regular exercise routine, improving his diet, and finding purpose through volunteering and serving his fellow service members through health promotion. He attended Colorado State University's Health & Exercise Science program working towards a Bachelors in Health Promotion.
Throughout Dunagan's re-integration experience, he has found a few key components that contribute positively to his ongoing recovery.
Community - Being surrounded by a group of like-minded people, with shared experiences, and interests can do amazing things for a persons life outlook.
Connection - Getting connected with affordable access to the beneficial resources in your community can make all the difference in someone's ability to Take Command of Their Health!
Education - Knowing more about how to take care of yourselves utilizing the health & wellness resources in your community and increasing knowledge on various health & wellness topics, can strongly improve someone's ability to implement healthy lifestyle behaviors.
When he's not working on advancing our organization, you can find Nick enjoying a workout at one of our partner locations, outdoors; hiking, climbing, biking, snowboarding, snowshoeing, backpacking, fishing, paddle boarding, and any other fun, healthy activities. Like most FoCo residents, Nick also really enjoys the wonderful food and drink options in the area as well and can often be found out dining on a sunny patio.